Cherokee Film Summit Sets Stage for Reel Community Connection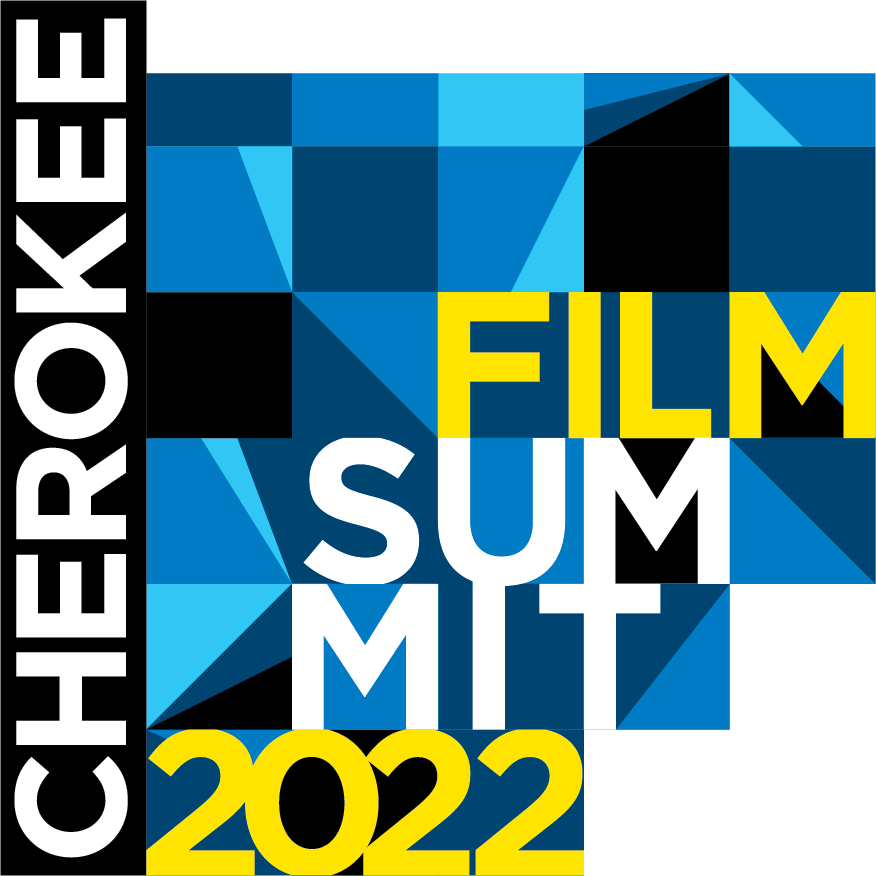 The Cherokee Office of Economic Development (COED) will host the Third Annual Cherokee Film Summit on Thursday, March 10, 2022, from 5 – 9 pm at the YANMAR EVO//Center in Southwest Cherokee.
Launched in 2019 as part of the Cherokee By Choice initiative, this power-packed event sets the stage for "reel community connection" through informative breakout sessions, networking, and expert panelists.
"Cherokee is a formidable force in attracting and connecting creatives through events like the Cherokee Film Summit," said COED Film Project Manager Molly Mercer. "Opportunities like these are where inspiration comes to life and impactful relationships are forged."
In 2020, Woodstock-based entrepreneur and filmmaker Thomas Cantley met local brand architect Tom Cox at the Cherokee Film Summit. Less than two years later, the duo launched Stream MOKO – the "good moods only" streaming network that provides a platform for uplifting and inspiring content created by influencers from around the globe.
"People should look at the Cherokee Film Summit as a premier networking event – you never know who you're going to meet," said Cantley. "This event connected me with my chief creative officer and editor for my new company, Stream MOKO. Talented industry professionals are here, and the Cherokee Film Summit brings them all together in one place."
Cherokee's trademark adaptability and hospitality has yielded a record-breaking number of film inquiries and projects over the past several years, attracting widely-acclaimed productions such as Marvel's Hawkeye, Ozark, Hidden Figures, MacGyver, and most recently, ABC's Promised Land.
"The State of Georgia is invested in the film industry because it affects individual Georgians, their communities, and small businesses so directly. Film and television projects come into the state, hire hundreds of people, and immediately start spending money on a wide variety of goods and services — covering everything from locations to lumber, and cameras to catering. The Cherokee Office of Economic Development understands this impact, and that's why they have always been so responsive and helpful in attracting projects to the area. We look forward to fiscal year 2022 being another record-setting year and being a part of Cherokee's premier film event – the Cherokee Film Summit," said Lee Thomas, Deputy Commissioner of the Georgia Film, Music & Digital Entertainment Office – a division of the Georgia Department of Economic Development.
Direct spending is only one of the many ways the film production industry impacts Georgia – film tourism is another. "Having our beautiful state on-screen along with our iconic Georgia Peach logo is good for tourism and other marketing efforts, ultimately making an even bigger impact on our economy," continued Lee.
To be part of Cherokee's film scene, film enthusiasts can get an all-access tour of fan-favorite film locations by downloading the free "Filmed in Cherokee" App available on the Apple App Store or Google Play.
Cherokee has developed a strong reputation for building collaborative relationships, and film is no exception. "The Cherokee Film Summit is a tremendous opportunity to bring our creative community together and engage industries that we hope will continue to make Cherokee their home," said COED Chairman Marshall Day.
Cherokee has not only attracted projects but filmmakers themselves. Screenwriter and novelist Cheryl McKay Price, best known for the feature films The Ultimate Gift and Indivisible, relocated from Los Angeles to Cherokee with her husband nearly six years ago.  Like many film professionals, she lives here and understands the benefit of locating her projects here at home.
"Georgia has wonderful film incentives," said Price. "So, the more locals we can collaborative with and employ, the better. Having recently formed a brand new, faith-based production company – Stone Impact Media – with a focus on making movies and television right here in Cherokee County, I am excited to meet fellow creatives and filmmakers at the Cherokee Film Summit."
The film summit benefits local creatives but also business owners, residents, and entrepreneurs who are looking to tell their stories and connect their products or services to the film industry.
To get tickets and learn more, visit http://cherokeega.org/film-media.